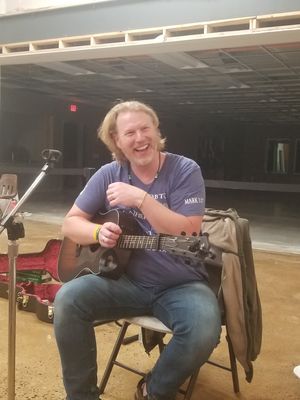 Events
 — (CDT, UTC-05) — (CDT, UTC-05)
Drew is planning to participate in Cowboy Church.
 — (CDT, UTC-05) — (CDT, UTC-05)
Drew is planning to participate in Cowboy Church.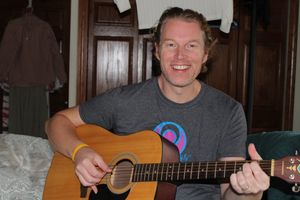 "Knowing God - and making Him known - is what I want to be about."
An American Husband, Stay-At-Home Dad, and God-Follower, Drew Jarrod has been a writer and musician for the past 40 years.  His writing, musical, and vocal styles are a meeting of Rich Mullins, Wes King, James Taylor, and Steven Curtis Chapman.  Drew joins the story writing of an author with the musical quality of a poet.  The calming tones of his music and voice create a relaxing atmosphere.
Drew has shared the Gospel in house concerts as well as for Regional events.  Touring nationally in 1994 and 1995, Drew helped lead worship in numerous churches.  While attending Concordia University in St. Paul, Minnesota to broaden his knowledge of writing and music, Drew volunteered regularly at Michael W. Smith's "Rocketown" in Shoreview, Minnesota in 1995, performing live music in the "Coffee House," as well as listening and relating to the teens and parents who attended.
After college, Drew recorded, released, and toured his first solo record, At Square One, in September 1997.  Drew also performed at the LCMS "Called To Be" Youth Gathering in Atlanta, Georgia in 1998.
Following God's call to relocate, Drew moved his home base to a new town and a new parish in December 1997.  Six days later, Drew met his wife, Erin.
After writing several songs about this new season, Drew focused more on marriage and family and less on music.
Married for 23 years, Drew stays busy being a Stay-At-Home Dad to three boys, releasing projects when he can.  In 2009 and 2010, Drew found some time and energy to record two singles: "Innocent Eyes" and "Here With Me."
God provided a way for Drew to get back into the recording studio in 2021, releasing two albums of music: The Chosen Ones and The Erin Trilogy in 2023.
(In addition to having a background in Television, Radio, Theater, and Movies, both in the spotlight and behind the scenes, Drew is also currently writing a book.)